You Belong to Me
Unabridged Audiobook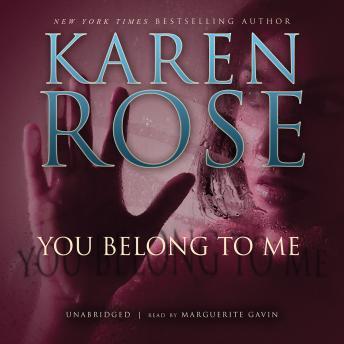 Duration:
16 hours 49 minutes
Summary:
Years ago, a young woman was beaten and raped while onlookers didnothing. Now those witnesses are becoming victims themselves.
Baltimore homicide detective J. D. Fitzpatrick has seen a lot ofhorrific violence, both as a cop and during his deployment in Afghanistan, butnothing like the trail of tortured bodies that are turning up throughout thecity. He's up against a brutal killer with a very personal vendetta, and now J.D. is beginning to suspect his medical examiner may be shielding some crucialevidence linked to the case.
Assigned to the murder victims, forensic pathologist Dr. Lucy Trask isintrigued by J. D.'s compassion, but she isn't about to mix work with pleasure.Not while there's a ruthless killer on the loose. And definitely not whileshe's keeping a dark secret that could connect her to these vicious killingsand put her next on the hit list.
Genres: