Your Mind, Power, and Life: Book One: Mind Manipulation Mind Control Cleanse. Book Two: Moving From Powerless To Powerful. Book Three: A Life Worth Living
A free trial credit cannot be used on this title.
Unabridged Audiobook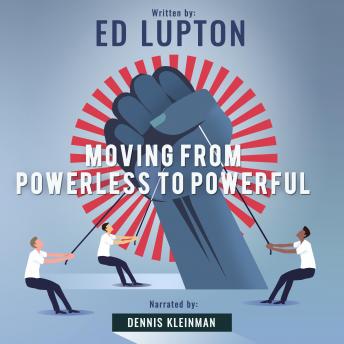 Duration:
7 hours 27 minutes
Summary:
Our freedom of choice and control are under attack. Many lives are out of control in our everyday life. Our minds have been preyed on and are in some cases taken over by forces against our personal well-being. I identify these forces and discuss how they can be removed from your mind. It's time for you to reprogram your mind into attitudes, beliefs, and actions that will benefit you and those around you. Rid your mind of this waste. Fill it with the right thoughts. Develop a belief system that will give you the power to take control of your life. These audio books give you the ammunition to make it happen.

Many are experiencing a void or an emptiness in their lives. This audio book will give you many suggestions, many answers, and many ways to eliminate gaps in your life. You can't rely on others to do it for you. You will find many answers to life's dilemmas. Listen and play back those areas of need. The words to live by lay a good foundation, and a new way of living will help remove many barriers that have accumulated over a lifetime. The five keys to success and happiness unlock the doors to a life worth living. Parents, mentors, coaches, and teachers can use A Life Worth Living as a guide to lead our youth to a productive life.
Genres: