Zombie Apocalypse for Kids: Four Teenagers on a Dangerous Journey
A free trial credit cannot be used on this title.
Unabridged Audiobook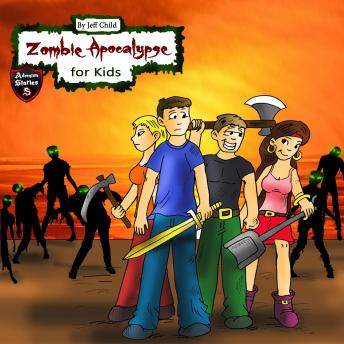 Duration:
0 hours 33 minutes
Summary:
The post-apocalypse story of the zombie plague survivors

The teenagers are on a mission: They have to find life, other people who survived the zombie apocalypse. Strengthened by their weapons, the four friends go on a journey through the vast, empty landscape, and find supplies in villages to help them cope with the hordes. They each have their favorite weapon, and some of them kind of like each other in a more romantic way. Listen about the great adventures of these young surviving heroes who withstand the zombies on the path to their destination.
Genres: