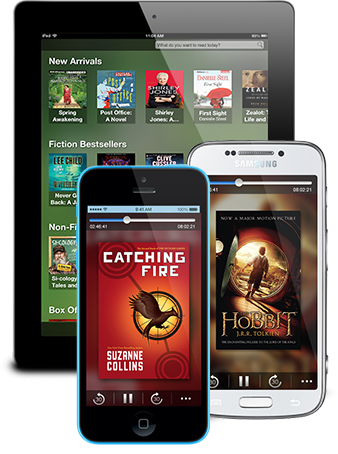 Let Us Tell You a Story
Sign up and listen to your first book
FREE
Get Your Free Book
Download or stream a free audioboook from Audiobooks.com. Choose a bestseller, new release or classic favorite from our library of more than 375,000 audiobooks. Get our free app for your iPhone, iPad or Android device and listen anytime, anywhere.
Join our members who have listened to over

1,546,121

hours of audiobooks!
"...pause in the middle of a chapter on one gadget and pick up exactly where you left off on any other device..."

"I can listen to any book I want whenever I want..."

"...all you need to do to start listening to a book is click a button."