Spiritual Literacy: Reading the Sacred in Everyday Life
Abridged Audiobook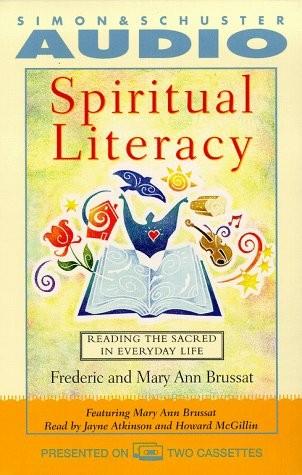 Duration:
3 hours 0 minutes
Summary:
An audiobook that belongs in every seeker's home, Spiritual Literacy answers the universal question, 'How can I live a spiritual life every day?' Frederic and Mary Ann Brussat, who have been covering contemporary culture and the spiritual renaissance for more than twenty-five years, believe that we can read the texts of our lives and of the world around us for sacred meaning. All we need is spiritual literacy.
To illustrate their point, the Brussats present 'readings' about daily life from present-day authors -- spiritual teachers, essayists, novelists, filmmakers, poets, naturalists, and social activists. This collection is unprecedented -- an enthralling treasury of brief 'aha!' passages from such writers as Maya Angelou, Thich Nhat Hanh, and many more.
These remarkable readings tutor us in the art of lingering with our and experiences and seeing the world with fresh eyes. Life's meaning and the presence of Spirit are found in the shape of a child's foot, in an encounter with a wild animal, or in the process of preparing a meal.
You will want to create a place in your home for this profound and revelatory resource. It is one audiobook you can share with your children, colleagues, and friends as you explore together the bounties of the spiritual life.
Genres: