101 Content Ideas: Build Your Brand Through Creating Endless Content for Video, Audio, and Written Formats
Unabridged Audiobook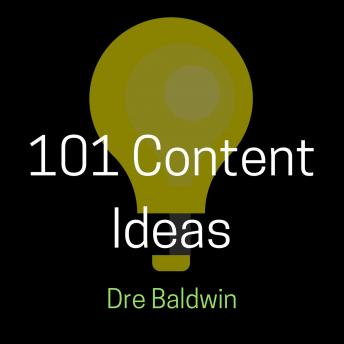 Duration:
1 hours 6 minutes
Summary:
"I want to start blogging/making YouTube videos, but I don't know where to start. I don't know what I would even talk about. I think I'll sound stupid." 
I've heard this too many times over the years from people who have something of value to share with the public but never put it out. This audiobook solves that problem completely and definitively. 
Use every idea in here - more than once and in any way you wish - and start. Just start, and the ideas will come. 
As for the sounding stupid part, don't worry: If your stuff sucks and no one is reading/watching, you don't have any reason to be embarrassed. No one saw it anyway. 
Get started. 
Genres: