18 Seconds
Abridged Audiobook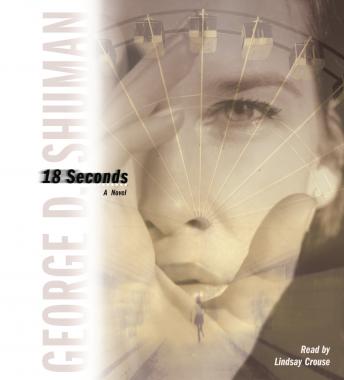 Duration:
6 hours 0 minutes
Summary:
Investigative consultant Sherry Moore is blind and stunningly beautiful, with the extraordinary ability to 'see' the deceased's last eighteen seconds of memory by touching the corpse. A head injury at age five left her without sight and prevented her from remembering her past. When Sherry discovers she has the sight, she learns to use her gift to help others solve mysteries that only she can tap into.

Serial killer Earl Sykes was never caught for his vicious murders. Instead, a deadly traffic accident landed him in prison. Now almost thirty years later, he returns to the seaside town of Wildwood, New Jersey -- and to abducting young female victims for his gruesome games.

Wildwood police lieutenant Kelly O'Shaughnessy is stymied over the disappearance of young women. When an old man's untimely death leads Sherry Moore to Wildwood, O'Shaughnessy's desperation forces her to accept Sherry's help, but not without consequence. As the two women join forces to discover the killer's identity, they unwittingly become the hunted, marching deeper with every step into the monster's lair.

A law enforcement veteran himself, George Shuman packs a realistic style and authentic investigative detail into this taunt tale filled with pulse pounding tension that will send listeners right to the edge.
Genres: