The 40 Days: A Novel: A Story about Jesus Christ and the Days Before He Returned to Heaven
Unabridged Audiobook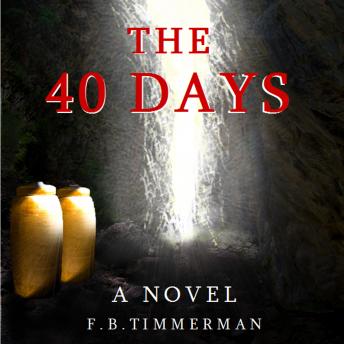 Duration:
5 hours 15 minutes
Summary:
The Bible records only a few verses describing what occurred during the 40 days between Jesus' resurrection on Easter and his return to heaven. The 40 Days: A Novel tells the story of a first-century Hebrew shepherd and his son, who find themselves in the presence of Jesus during that 40-day period after their flock becomes scattered during the cataclysmic events of Good Friday.
Over the course of the 40 days, Jesus patiently answers the shepherd's questions while teaching him about the purpose of his earthly ministry and what he accomplished for all people through God's love.
The 40 Days: A Novel uses Scripture in the framework of a story to make the Good News understandable to those unfamiliar with Jesus and the Bible while offering a new faith-strengthening perspective to longtime believers.
Listen to The 40 Days: A Novel and learn for the first time, or understand further, who this Jesus is.
Genres: