The Blue Nowhere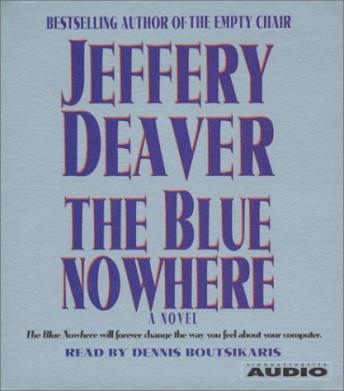 Duration:
6 hours 0 minutes
Summary:
Jeffery Deaver, bestselling author of The Bone Collector and The Devil's Teardrop, delivers a masterful thriller about a psychotic computer hacker/killer. Set in Silicon Valley, full of stunning—and fact-based—technical details, The Blue Nowhere is Deaver for the 21st Century.

His code name is Phate—a sadistic computer hacker who infiltrates people's computers, invades their lives, and with chilling precision lures them to their deaths. To stop him, the authorities free imprisoned former hacker Wyatt Gillette to aid the investigation. Teamed with old-school homicide detective Frank Bishop, Gillette must combine their disparate talents to catch a brilliant and merciless killer.
Genres:
1 of 1 people found this review helpful.

1 of 1 people found this review helpful.