The Bone Vault: A Novel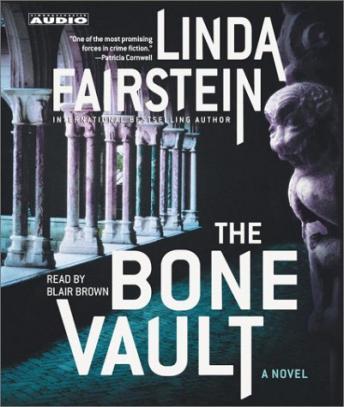 Duration:
5 hours 30 minutes
Summary:
In the Metropolitan Museum of Art's exquisite Temple of Dendur, a monument to an ancient world, a very modern debate is raging at a gala dinner: a controversial new exhibit is fiercely opposed by many among the upper echelon of museum donors. Alex Cooper steps into this highly charged ring of power players only to make a much more troubling discovery: a young museum researcher has been murdered, her body shipped to the Met in an ancient Egyptian sarcophagus. Together with cops Mike Chapman and Mercer Wallace, Alex must penetrate the realm of the city's cultural elite to find a killer intent on keeping some secrets buried for eternity.
Genres:
1 of 1 people found this review helpful.