The Righteous Men
Abridged Audiobook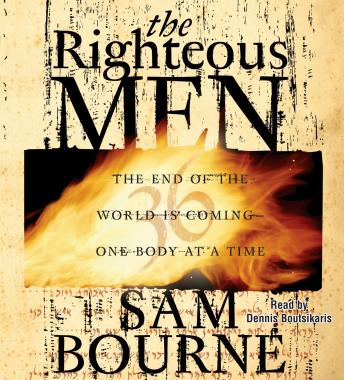 Duration:
5 hours 43 minutes
Summary:
A series of brutal murders around the globe . . . an ancient prophecy of the end of the world . . . an international bestseller in the blockbuster tradition of The Last Templar

New York Times reporter Will Monroe's investigation of a rash of seemingly random killings takes a dark and dangerous turn when his wife is kidnapped by shadowy enemies who want him to stop. Desperate to save his wife, Will follows the clues into the heart of New York's Hassidic community, and learns that the stakes of his quest are higher then he could ever imagine. As the death toll rises, he enlists an eccentric Kabbalah expert to decode his wife's captors' cryptic messages. The trail they pursue leads inexorably to a set of ancient texts and a prophecy that will save the world . . . or destroy all of life as we know it.

What will happen when the one secret that has kept the world safe for thousands of years is revealed to all? In The Righteous Men, a blistering, high-concept thriller filled with mystery, romance and suspense, Sam Bourne takes listeners deep into the hidden worlds of fundamentalist religion, mysticism and biblical prophecies, in a visionary tale as frightening as it is entertaining.
Genres: