Only Dad
Abridged Audiobook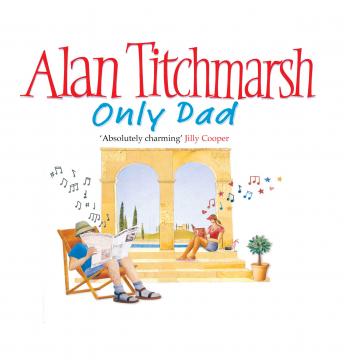 Duration:
3 hours 13 minutes
Summary:
According to their friends, Tom and Pippa Drummond have the perfect existence - a great lifestyle, a lively marriage, and a great kid in Tally.

In their late thirties, living in a converted barn on the edge of the Sussex Downs, Tom is a partner in 'The Pelican', a restaurant in Axbury Minster, and Pippa, after a short career as a cook, grows herbs for sale locally and brings up sixteen-year-old Tally - a lively blonde with her head screwed firmly on to her shoulders.

A rare summer holiday is planned - an idyllic retreat in the Italian hills. Tom takes time off from the restaurant, Pippa leaves her herbs in the charge of a dotty neighbour, and Tally takes a break from the two men in her life - fast-living Alex and the plodding, persevering 'Blip'.

Tuscany is everything they hoped it would be - cicadas in the trees, the scent of sage and citrus and suppers under the stars. But their joy is short lived. Overnight their lives, their circumstances, their very identities are suddenly altered, and life will never be the same again. From being the envy of their friends, the Drummonds are plunged into a world that nobody would wish upon them.
Genres: