The Adversity Advantage: Turning Everyday Struggles Into Everyday Greatness
Unabridged Audiobook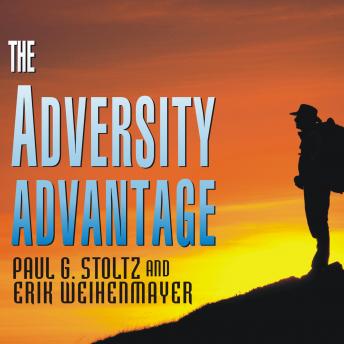 Duration:
9 hours 32 minutes
Summary:
A Wall Street Journal bestselling leadership consultant teams up with an acclaimed international speaker and mountain climber to deliver a landmark program for transforming adversity into a powerful advantage.

What if you could convert everyday struggles, big and small, into the kind of fuel that spurs you past everyday normality to everyday greatness? This book is built upon a simple but powerful promise: anyone can use the ingredients of adversity to elevate one's business and life.

Dr. Paul G. Stoltz is the world's leading expert on adversity-related research, theory, and applications. Erik Weihenmayer-a world-class mountain climber who happens to be blind-is Stoltz's Adversity Advantage personified. Their dream-team combination of wisdom and experience adds up to an application-packed program that shows listeners how to:

-Rewire core response mechanisms to respond optimally to anything that happens the moment it strikes.

-Move past coping with and managing adversity to harnessing adversity.

-Pinpoint and grow Adversity Strengths-bring out the best under pressure.

The Adversity Advantage blends proven leadership techniques with real-world anecdotes for a seven-step path to success.
Genres: