Little Heaven: A Novel
Unabridged Audiobook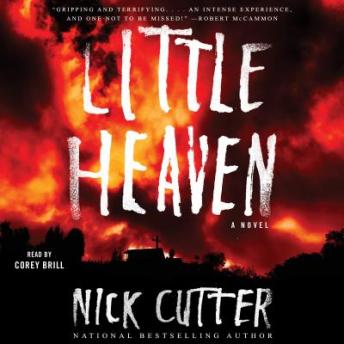 Duration:
16 hours 1 minutes
Summary:
A "gripping and terrifying story…and one not to be missed" (Robert McCammon) from the acclaimed author of The Troop and The Deep!

A trio of mismatched mercenaries—Micah Shughrue, Minerva Atwater, and Ebenzer Elkins, colloquially known as "the Englishman"—is hired by young Ellen Bellhaven for a deceptively simple task: check in on her nephew, who may have been taken against his will to a remote New Mexico backwoods settlement called Little Heaven, where a clandestine religious cult holds sway. But shortly after they arrive, things begin to turn ominous. There are stirrings in the woods and over the treetops—and above all else, the brooding shape of a monolith known as the Black Rock casts its terrible pall. Paranoia and distrust soon grip the settlement. Escape routes are gradually cut off as events spiral toward madness. Hell—or the closest thing to it—invades Little Heaven. All present here are now forced to take a stand and fight back, but whatever has cast its dark eye on Little Heaven is marshaling its power—and it wants them all…

"A slow boil of unrelenting terror and inescapable consequences. Nick Cutter ups his game every time. Beautifully written—menace drips from every page." —Seanan McGuire, New York Times bestselling author

"A sprawling epic that can stand alongside the best of '80s King, Barker, and McCammon. Fun, nasty, smart, and scary, and in all the right places." —Paul Tremblay, acclaimed author of A Head Full of Ghosts and Disappearance at Devil's Rock
Genres:
1 of 1 people found this review helpful.

1 of 1 people found this review helpful.