Blame It On Scotland
Unabridged Audiobook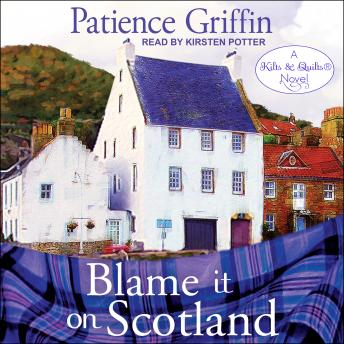 Duration:
9 hours 24 minutes
Summary:
From the author of It Happened in Scotland-a charming new romance set in the magical Scottish Highlands. The quilters of Gandiegow expand more than their quilting enterprise into the village of Whussendale. They bring along a heavy dose of good-hearted meddling, too. What's the outcome? Love will never be the same . . .

When Tuck MacBride, Gandiegow's favorite scapegoat, is blamed for a fisherman's tragic accident, Tuck takes on extra work to secretly funnel his earnings to the maimed fisherman's family. Haunted by the mistaken turn of events, Tuck is working night and day. Even so he can't stop thinking about the new lass who has just arrived in town.

Ryn Breckenridge has no one left in the world. To fulfill her mother's last request, Ryn travels to Scotland to return a quilt to her long lost cousin. But there is more than quilting on Ryn's mind. The irresistible Tuck MacBride is proving to be a dangerous distraction. She vows to stay away, but can't help taking a closer look when she realizes there is more to Tuck than meets the eye. Both of their pasts contain shattered promises, but Scotland is known to bring reluctant hearts together. Will the two of them be willing to cross the deep chasm between them and find love? If they do, they will only have Scotland to blame . . .
Genres: