The Shoe on the Roof
Unabridged Audiobook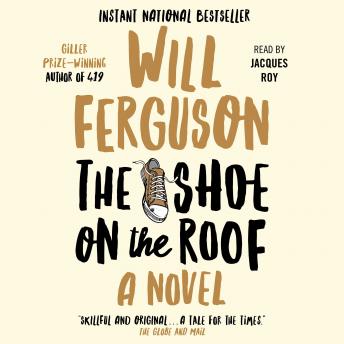 Duration:
8 hours 27 minutes
Summary:
Meet Thomas Rosanoff: med student and researcher.
Meet his subjects: three homeless men who believe they are God.

Ever since his girlfriend ended things, Thomas's life has been on a downward spiral. A gifted medical student, he has spent his entire adulthood struggling to escape the legacy of his father, an esteemed psychiatrist who used him as a test subject when he was a boy. Thomas lived his entire childhood watched over by researchers lurking behind one-way glass.

But now the tables have turned. Thomas is the researcher, and he's convinced an experiment he has concocted will cure three homeless men of their delusional claims. When the experiment careens out of control, however, Thomas is forced to confront the voices echoing in his own head and the ghosts of his own past.

An explosively imaginative tour de force, The Shoe on the Roof questions our definitions of sanity and madness while exploring the magical reality that lies just beyond the world of scientific fact.
Genres: