A Basic History of the United States, Vol. 3: The Sections and the Civil War, 1826-1877
Unabridged Audiobook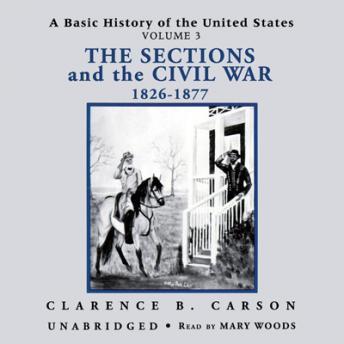 Duration:
9 hours 25 minutes
Summary:
Carson's full-scale treatment of American history combines scholarly exactness with evocative passages that lead the listener to a clearer understanding of the people and events, the triumphs and the shortcomings, that have shaped this nation.
Carson begins this third volume by diagnosing the root causes that eventually gave rise to sectionalism: regional differences and changes, the election of 1824, the Adams administration, and the emergence of the two parties of American government.
The book goes on to discuss the meaning of Jacksonian Democracy; the removal of the Indians; the nullification and bank controversies; the plantation system; the Transcendentalists and the development of American literature; the public school movement; westward expansion; the election of Lincoln; and finally, the Civil War.
Genres: