Abducted
Unabridged Audiobook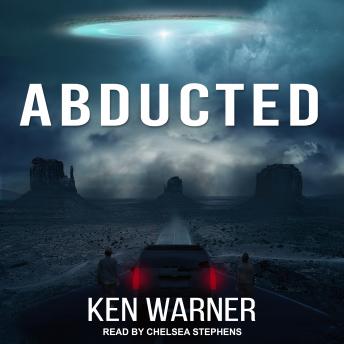 Duration:
6 hours 52 minutes
Summary:
They're coming for us . . .

The arrival of the Malor spacecraft proved, once and for all, that humanity is not alone in the universe . . . the path of destruction it left behind showed that aliens are not always friendly. Remaining on Earth, Sydney and Brian must now face the aftermath of the Malor invasion.

When a mysterious stranger shows up on Sydney's doorstep in the middle of the night, she's drawn into an urgent mystery: there has been a massive increase in alien abductions around the globe, despite the breakdown of Malor technology-and someone powerful is trying to keep it quiet. It falls to Sydney and Brian to figure out who's behind it all, and why. In the end, Sydney makes a shocking discovery that will forever alter the course of humanity's destiny.
Genres: