Accept Me
Unabridged Audiobook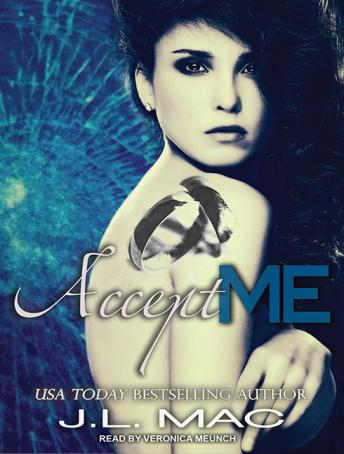 Duration:
5 hours 0 minutes
Summary:
For the first time in her life, twenty-five-year-old Josephine Geroux has a future worth looking forward to. She has her beloved bookstore, she has all the comforts that money can buy, she has found the love of her life, and most importantly, she has found hope where there was none for sixteen long years.

After the tragic deaths of her parents and her troubled life as an orphan, she met Damon Cole, a man who has everything to do with it all. He's part of the reason for her wrecked life, but he's also the reason that her heart has been restored. He's her future and the exact reason that she's so willing to fight the demons from his past that threaten the very future that she so desperately seeks.

In the final book of the Wrecked series, Jo is confronted with a turbulent history that has her negotiating the twists and turns that end up being far more difficult to handle than she ever could have anticipated. Jo's relationship with enigmatic Damon is delicate at best, especially after she inadvertently discovers details about his life that may have been better left buried.

Since Damon's dark past has remained hidden for so long, Jo's investigation puts her dangerously close to jeopardizing her already fragile relationship with the man she loves.

Jo has a promising future at her fingertips; she must decide if revealing the truth to Damon is a gamble she's willing to take. With so much at stake, acceptance proves to be Jo's greatest battle to date.
Genres: