Acolyte
Unabridged Audiobook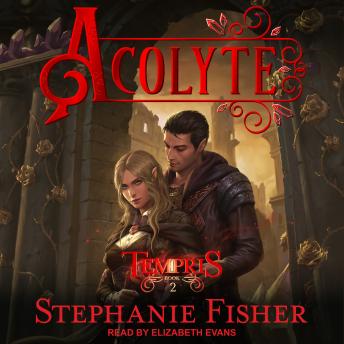 Duration:
17 hours 39 minutes
Summary:
How far is too far when it comes to love?

In a matter of moments, everything Taly ever thought she knew came crashing down around her. Her mother's spells were broken, her powers unleashed. She's no longer mortal but fey, and every day serves as a reminder that her entire life has been a lie.

To make matters worse, Taly has been captured and imprisoned by a woman claiming to be the Time Queen. Her only way home is to play the Queen's game and train in the art of time magic. The Queen has commanded that she become an Acolyte-a task that could take years to complete.

Meanwhile, Skye is left as the last line of defense to protect Tempris from an invading horde of walking dead. He still doesn't have a name or a face to put to his enemy, and there are traitors inside the city. Everyone keeps saying that Taly is dead, but he can't accept it. He won't. And he'll do whatever it takes to bring her back-even if it costs him everything.

A renegade queen, forbidden magic, and a love that reaches across time and space-Taly and Skye will be tested, their loyalties pushed to the point of breaking, as war looms on the horizon.

Contains mature themes.
Genres: