Adam Bede
Unabridged Audiobook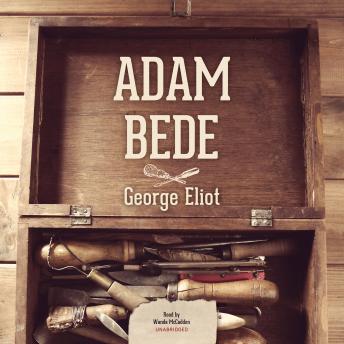 Duration:
19 hours 53 minutes
Summary:
George Eliot's first full-length novel is the moving, realistic portrait of three people troubled by unwise love.
Adam Bede is a hardy young carpenter who cares for his aging mother. His one weakness is the woman he loves blindly: the trifling town beauty, Hetty Sorrel, who delights only in her baubles-and the delusion that the careless Captain Donnithorne may ask for her hand.
Betrayed by their innocence, both Adam and Hetty allow their foolish hearts to trap them in a triangle of seduction, murder, and retribution. Only in the lovely Dinah Morris, a preacher, does Adam find his redemption.
Addressing questions of morality and the role of women in society, Adam Bede explores the dangers of relying on religious and social norms to govern destructive desires.
Genres: