Advanced Wicca
Unabridged Audiobook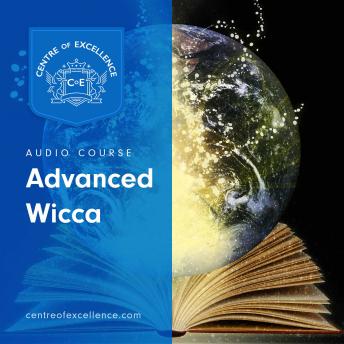 Duration:
5 hours 43 minutes
Summary:
This audio book takes you further into the theories and history of Wiccan practices, in particular, the use of spells and your understanding of them. You'll discover more about how spells come together and how to increase the potency of their effects.



From listening to Advanced Wicca you'll progress in your practice exponentially. It goes into further detail about creating and working within your sacred space, understanding the energies that you work with, and how to harness the power of the elements and the moon in your spells.



Discover advanced love spells and how to tap into your magnetic force and condition your aura so that you radiate love and draw people to you. You'll discover how to use your Wiccan practice to strengthen your relationships. You'll also explore sex magic and how to utilise this powerful, raw energy in your spells.



Money spells are covered in detail, with explanations of the law of attraction and specific spells crafted to help you gain riches and increase prosperity.
Genres:
2 of 2 people found this review helpful.

1 of 1 people found this review helpful.