The Adventure of the Three Students: A Sherlock Holmes Adventure
Unabridged Audiobook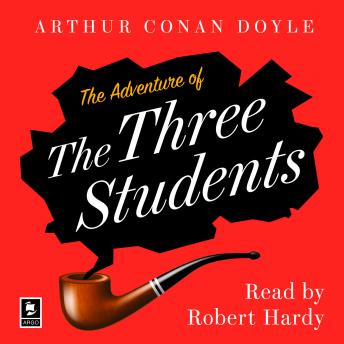 Duration:
0 hours 40 minutes
Summary:
William Collins Books and Decca Records are proud to present ARGO Classics, a historic catalogue of classic fiction read by some of the world's most renowned voices. Originally released as vinyl records, these expertly remastered stories are now available to download for the first time.



Sherlock Holmes and Dr. Watson are once more called upon for help, this time by Professor Soames, a university lecturer in Greek. A paper for an important exam due to take place the next day goes missing from Soames' study and suspicion falls on three students living nearby. Holmes and Watson must unmask the cheat in time for the exam.


This lively short is brought vividly to life by Robert Hardy, known to many for playing Cornelius Fudge in Harry Potter and the Order of the Phoenix.
Genres: