Adventures Beyond the Solar System
Unabridged Audiobook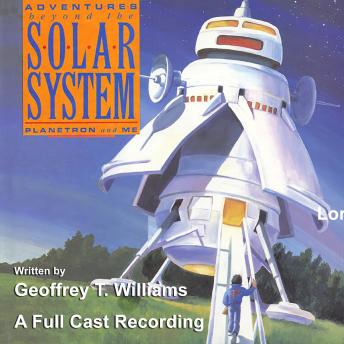 Duration:
0 hours 53 minutes
Summary:
Will's latest adventure with his transformer robot Planetron starts with a tricky math problem that leads them to some of the wonders in the Milky Way Galaxy: triple-star systems, exploding suns, huge nebulas, and strange pulsars.
Everything is fun until they get a little too close to the event horizon of a massive black hole. Is Planetron powerful enough to save himself and Will? Will they ever get back to Earth? What happened to Will's peanut butter sandwich?

Join Will and Planetron on their exciting journey of discovery and danger. And pick up some great science along the way.
Genres: