After the Rain
Abridged Audiobook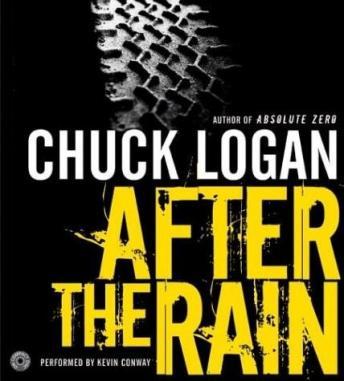 Duration:
5 hours 48 minutes
Summary:
Phil Broker's latest adventure hits close to home, when he finds his estranged wife and daughter caught in a web of deception that may conceal a terrorist plot to bomb Minneapolis's nuclear power plant

When Phil Broker's estranged wife, Nina, and his daughter, Kit, disappeared months ago, he wasn't surprised. Nina has a mysterious and dangerous job working for the government, and her work has taken her in harm's way before. Broker sets out on a mission to find Nina and force her to choose between life as a soldier or a mother, and take Kit out of danger once and for all.

At the end of Vapor Trail, Broker learns that Kit has been abandoned by Nina at a motel in Langdon, North Dakota. But when he arrives, the situation is far more complicated than he imagined. Kit is, bizarrely, accompanied by a "babysitter" named Jane, who claims to be Nina's estranged girlfriend. Buddy Yelton, a local legend and hopeless womanizer, has apparently taken up with Nina. But Buddy Yelton is no harmless local—he has hidden connections to the Aryan Nation, and possibly Middle Eastern terrorists as well. And two motel guests are equally mysterious—Broker can't help thinking he remembers them as former GIs he knew back in Laos in '72. Obviously, all is not as it appears—and more than Kit's life is in danger—the fate of the entire Minneapolis-St. Paul Metro area is in Broker's hands.
Genres: