AGILE PROJECT MANAGEMENT : A Comprehensive Guide To Understanding The Basic Of Agile Project Management
A free trial credit cannot be used on this title.
Unabridged Audiobook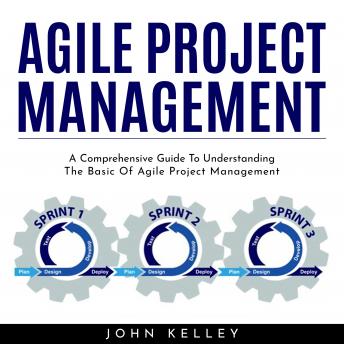 Duration:
1 hours 38 minutes
Summary:
Get A Comprehensive Look At Agile Project Management And See What It Can Mean To You 

Agile Project Management is a very flexible structure and method for the project and its processes. Although it takes a competent and capable person to be successful at the helm of things. It will ensure that a quality product is delivered on time through a constantly changing and iterative approach. Many ground-breaking and innovative goods have been developed over the years using this technique.

Written for beginners, this book explains Agile Principles using Scrum and puts them together in a cohesive sense. Instead of clearly defining terms, Agile defines itself as a living, dynamic system for taking off frills and returning to basics while handling projects. The first half of the book explains the Agile Manifesto in detail, both theoretically and in action.

What You Will Learn:


- Introduction     
- Agile Project Management       
- How The Agile Method Works           
- How To Apply The Agile Method Effectively  
- The Advantages Of The Agile Method
- Challenges Of Implementing Agile        
- Keys To Successful Implementation Of Agile   
- How To Know Whether You Have Gone Agile          
- What It Means To Be Agile

And Many More…      

Small startups and entrepreneurs will find practical advice, encouragement and inspiration in this book, while development teams in larger companies will enjoy a quick, concise explanation of how Agile puzzle pieces fit together.
Genres: