Alexander Technique
Unabridged Audiobook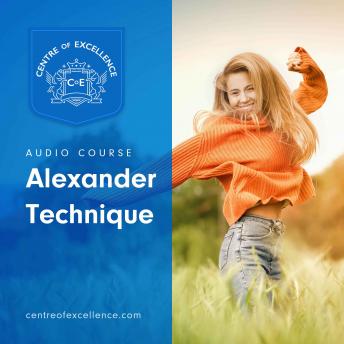 Duration:
2 hours 13 minutes
Summary:
It's important for students of The Alexander Technique to understand human anatomy and physiology in relation to movement and stance. This audio book explains how the systems within the body are structured and how they function, including a focused look at the muscular and skeletal systems. You will learn about postures, the senses, and sensory perception, which will prepare you for the exercises and changes of habit that you will learn to practice by studying this course.



As Alexander Technique is concerned with the body-mind connection, you will learn about the neurology of its fundamental methods. You will understand how the brain's function and psychological habits leak into the structure of the body and why this is important to comprehend.



You will be fully submerged in the principles of The Alexander Technique. You will learn how to facilitate freeing and conscious movement, and become mindful of your body and your thoughts to connect both elements for ultimate wellbeing. You'll gain a greater understanding of your own pain and habitual behaviours and how to approach these with mindful awareness making positive change an easier process.
Genres: