All the Reasons I Need: A Paradise Romance
Unabridged Audiobook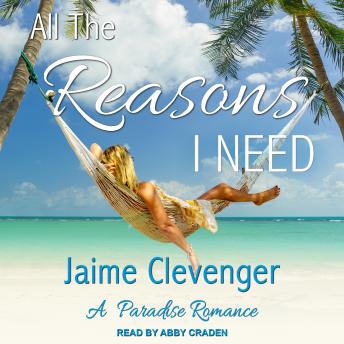 Duration:
8 hours 20 minutes
Summary:
When your best friend is the only one you want to kiss . . .

Kate Owens has kept her attraction to her best friend Mo Calloway a carefully guarded secret for years. But some secrets you can't hide forever and she's worried that Mo is beginning to suspect her feelings.

It's harder than ever to pretend there's nothing going on when a reservation mistake on a trip to Mexico leads to Kate sharing Mo's bed for five long nights.

One fateful vacation could change everything. But are Kate and Mo ready to risk their friendship for a chance at love?
Genres: