Alligator and Other Stories
Unabridged Audiobook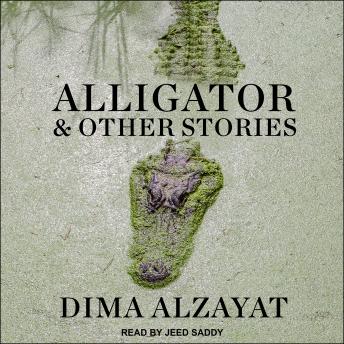 Duration:
6 hours 37 minutes
Summary:
The award-winning stories in Dima Alzayat's collection, Alligator and Other Stories, are luminous and tender, whether dealing with a woman preforming burial rites for her brother in 'Ghusl,' or the great-aunt struggling to explain cultural identity to her niece in 'Once We Were Syrians.'

Alzayat's stories are rich and relatable, chronicling a sense of displacement through everyday scenarios. There is the intern in pre-#MeToo Hollywood of 'Only Those Who Struggle Succeed,' or the 'dangerous' women of 'The Daughters of Manāt' who struggle to assert their independence.

The title story, 'Alligator,' is a masterpiece of historical reconstruction and intergenerational trauma, told in an epistolary format through social media posts, newspaper clippings, and testimonials, that starts with the true story of the lynching of a Syrian immigrant couple by law officers in small-town Florida. Placed in a wider context of US racial violence, the extrajudicial deaths, and what happens to the couple's children and their children's children in the years after, challenges the demands of American assimilation and its limits.

Contains mature themes.
Genres: