Alpha
Unabridged Audiobook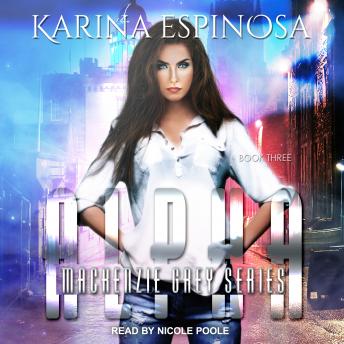 Duration:
9 hours 43 minutes
Summary:
Mackenzie Grey never felt as vulnerable as she does now-but that won't stop her from getting what she wants: revenge. Kenz and her friends journey to a new land where everyone has a motive and everyone is a suspect. The Lunas find their voices after the massacre but question still stands-who is the real enemy? If Mackenzie wants to free herself, she will need to free them all; and it won't be easy.

As she approaches her twenty-fourth birthday-in the middle of a web of lies, deception, and murder-Kenz has to weave her way to the truth before she's next on the chopping block.

With her companions, Mackenzie will make her final stand and change the course of the Lycan world forever . . .

Contains mature themes.
Genres: