The Ambulance Girl
Unabridged Audiobook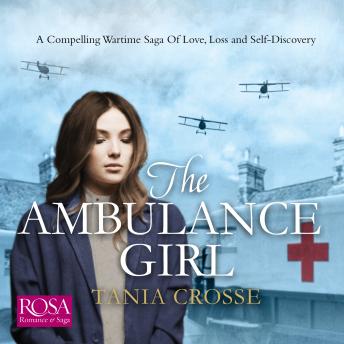 Duration:
7 hours 28 minutes
Summary:
A compelling wartime saga of love, loss and self-discovery at the battlefield's edge.

Perfect fans of Nadine Dorries, Rosie Goodwin, Dilly Court, Freda Lightfoot and Catherine Cookson.

Originally published as Teardrops in the Moon.

A YOUNG WOMAN WHO DOESN'T WANT TO BE TIED DOWN

Dartmoor, 1914. Twenty-four-year-old Marianne Warrington is in danger of being left on the shelf. That's what her mother says and that's precisely how she wants it.

She has her future mapped out and it doesn't include marriage or babies. Instead, she vows to devote herself to rearing horses on her parents' farm.

BUT HISTORY HAS OTHER PLANS

Then World War One breaks out and the Warringtons' peaceful existence is shattered forever. Amid the chaos, Marianne seizes her chance to prove she's more than just a spinster.

When her brother leaves for the battlefield, Marianne is determined to follow. She signs up to serve as an ambulance driver in war-torn France. There, she witnesses unimaginable horrors.

Yet there's one face she can't banish from her thoughts. It belongs to Major Albert Thorneycroft: a handsome and perplexing stranger who means more to Marianne than she'd care to admit.

WHAT IF FINDING HAPPINESS MEANS LOSING HERSELF?

As the war rages on, a battle ensues between Marianne's head and heart, testing her resolve like never before.

TANIA CROSSE weaves blissfully human stories with impeccable research, giving her characters all the complexity and colour of real life. Tania has been shortlisted for Best Romantic Saga in the 60th annual RoNA Awards.
Genres: