America 3:16
Unabridged Audiobook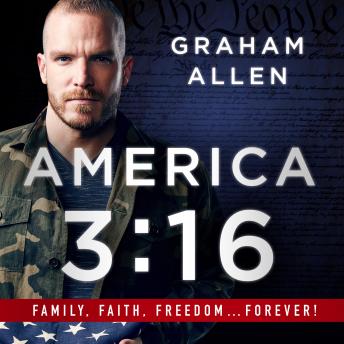 Duration:
5 hours 54 minutes
Summary:
What's the biggest threat to America today? Why are gun rights human rights? And why do so many Christians behave in such un-Christian ways?
Graham Allen has the answers. With over two billion views online, the social media star has given a voice to those who feel silenced by the mainstream media and pop culture. Now, with America 3:16, Graham shares a deeper look at the life events that shaped his philosophy on Christianity, politics, family, and country.
Graham's difficult family circumstances were made worse by a religious upbringing that distorted his understanding of God, and nearly destroyed his faith—only to make it stronger and purer. In this book, the 12-year Army veteran and father of three takes you on a journey from his Mississippi upbringing to his experience as one of the "other 99%" who fought in Iraq. By understanding where Graham Allen comes from, you'll understand where he, and America, are going.
Genres: