America at War: Concise Histories of U.S. Military Conflicts from Lexington to Afghanistan
Unabridged Audiobook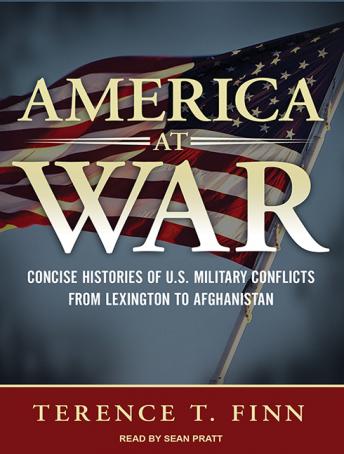 Duration:
14 hours 0 minutes
Summary:
War-organized violence against an enemy of the state-seems part and parcel of the American journey. Indeed, the United States was established by means of violence as ordinary citizens from New Hampshire to Georgia answered George Washington's call to arms.

Since then, war has become a staple of American history. Counting the War for Independence, the United States has fought the armed forces of other nations at least twelve times, averaging a major conflict every twenty years. In so doing, the objectives have been simple: advance the cause of freedom, protect U.S. interests, and impose America's will upon a troubled world. More often than not, the results have been successful as America's military has accounted itself well. Yet the cost has been high, in both blood and treasure. Americans have fought and died around the globe-on land, at sea, and in the air. Without doubt, their actions have shaped the world in which we live.

In this comprehensive collection, Terence T. Finn provides a set of narratives-each concise and accessible-on the twelve major wars America has fought. He explains what happened, and why such places as Saratoga and Antietam, Manila Bay and Midway are important to an understanding of America's past. Listeners will easily be able to brush up on their history and acquaint themselves with those individuals and events that have helped define the United States of America.
Genres: