America's Victory
Unabridged Audiobook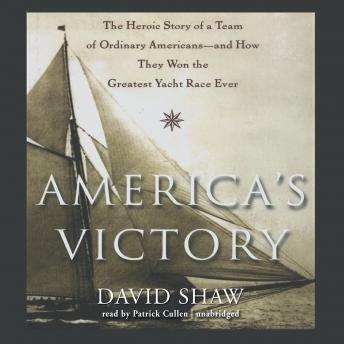 Duration:
8 hours 41 minutes
Summary:
Set against the backdrop of the first world's fair in London, America's Victory takes listeners into a world rich in adventure and history in an unforgettable story of skill, daring, and honor at the heart of our national identity.
In 1850, a brilliant young boat designer and an unlikely team of humble, hard working men faced the might and arrogance of the British empire in a yacht race for The Great Exhibition in England. Revolutionary in design and strikingly beautiful, the schooner America set sail against the world's greatest maritime nation.
This is an account of an amazing feat accomplished long ago at the turning point in the growth of a young nation's confidence, but it is also the story of a victory of the American spirit that bravely lives on today.
Genres: