Ancient Ones: An Emmett Parker and Anna Turnipseed Mystery
Unabridged Audiobook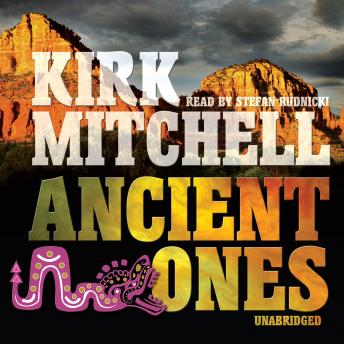 Duration:
11 hours 57 minutes
Summary:
Though there are signs of foul play, BIA investigator Emmett Quanah Parker and FBI special agent Anna Turnipseed aren't looking for a killer-the remains dug out of a riverbank by an illegal fossil hunter are fourteen thousand years old. Parker and Turnipseed are sent to Central Oregon as official witnesses to the examination of John Day Man, as he is dubbed, for the bones have quickly provoked a controversy that threatens to erupt into violence: the skeleton is distinctly Caucasian, not Native American, shattering long-held tenets concerning who the first inhabitants of this continent were.

Emmett, with his Comanche and white ancestry, and Anna, a reservation-born Modoc with Asian blood, share a sensitivity to both parties' concerns-and a forbidden attraction that's causing them professional and personal problems. As a result, they are too distracted by each other to see the escalating suspicion and fear around them when a young tribal anthropologist is swallowed by the misty night and within hours of her disappearance the fossil hunter who discovered the skeleton is found disemboweled.

The Warm Springs Indians insist that the unburied bones of the Ancient One have been turned into askep, a murderous spirit that haunts the darkness. As winter closes in on the steppes of the Columbia Plateau, accusations of ritualized murder fly between the Indian and white communities-and the fight turns deadly when a second skeleton is unearthed.

In the midst of the turmoil, Emmett and Anna are paralyzed by their own demons. This estrangement could prove deadly if they stop watching each other's back long enough for a killer to target them too. And at the center of it all are the Ancient Ones, exacting a terrible price as the dark path to resolution runs a gauntlet through the boneyards of prehistory.
Genres: