Another One Bites the Dust
Unabridged Audiobook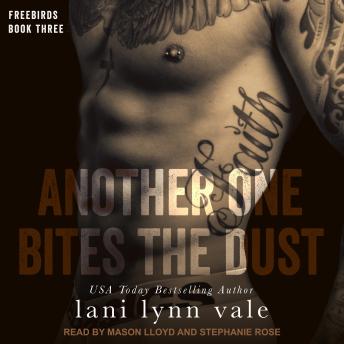 Duration:
7 hours 53 minutes
Summary:
Her

I wanted him, but couldn't find the courage to have him. You know that feeling, the one where you're too scared to go to sleep, too scared to go out, and too scared to do anything? Ever since my assault, I've been functioning, but not living. That was until I met that motorcycle riding man with such a deep gravelly voice that it sent shivers down my spine. He helped me through some of the darkest moments of my life.

Him

She was a cock tease pure and simple. Or so I thought. What I believed to be a game on her part, turned out to be a bone-deep fear of everyday life. We helped each other cope, and slowly our friendship turned into something more.

Them

Circumstances broke the two of us apart just as we decided we wanted to be together. A vengeful woman sets out to ruin Max and anything he holds dear in his life. Payton has gone through so much in her life that enduring one more thing just might break her. Only Max taught Payton a few things. Never hold back. Never hesitate. Do something stupid, and always learn from your mistakes. Together, they can overcome anything.

Contains mature themes.
Genres: