Anti-Aging: Discover How to Live Longer and End Your Health Problems
Unabridged Audiobook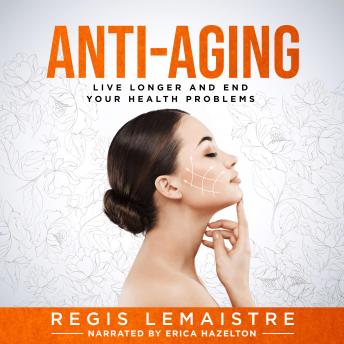 Duration:
4 hours 41 minutes
Summary:
There is a way to a new and improved health, no matter where you are regarding your over-all well-being. This book, Anti-aging: Live longer and end your health problems, can be your guide to a new way of thinking and give you better perspective about how to take care of yourself. 


You can begin to prolong and reignite the joys of youth, both physically and mentally. By tapping into the power of cell repair, rejuvenated skin and acute mental awareness, you can reduce and ultimately eliminate the worry of catching debilitating diseases or illnesses.


By improving your health, you become less of a burden on others, and you can prolong your ability to take care of yourself well after retirement. Your love life will remain strong and an active lifestyle can bring deeper intimacy and passion that provides stress relief as well as a bonding experience with our partner. 


It's time to put an end to serious health problems that plague our society. Learn the secrets to discovering a whole new version of you through the power of superfoods and natural remedies. All of this can be achieved without sacrificing the joys of flavor and taste. It is possible to learn proper anti-aging exercises; practice health promoting habits and ultimately gain back the time that could have been lost.
Genres: