Archer of the Heathland: Chronicles
A free trial credit cannot be used on this title.
Unabridged Audiobook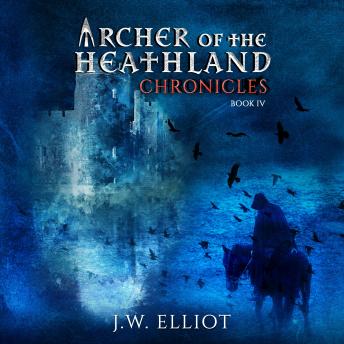 Duration:
4 hours 26 minutes
Summary:
The heathland is in turmoil—

In these four original stories from the heathland, you'll meet new characters in the ongoing chronicles of the heathland and discover their personal sagas of loss and failure, of loyalty and triumph, born in the struggle for the heart and soul of the heathland.

In Blood on the Reeds, a coup has toppled the royal line of Hassani and threatened all connected with that family. Thane must choose either to betray his king or rescue the last survivor of a massacre.

In The Hidden Archer, war has erupted between Coll and the Salassani. Trapped in an isolated valley, Redmond faces an unseen enemy alone while his friends lay dying only yards away. Only one archer can walk out of the valley alive.

In War of the One-Eyed Woman, the genocide of the Carpentini begins over the birth of an innocent girl. Edrick must rush to save his family before the Bracari capture and kill them all.

In The Deadly Jest, the Order of the Rook has sent its newest initiate, Mara, on a dangerous mission into the southland. She finds herself entangled in intrigues of the heart and the treachery of those she should be able to trust.

This volume contains three short stories and one novella.
Genres: