The Art of Change Leadership: Driving Transformation In a Fast-Paced World
Unabridged Audiobook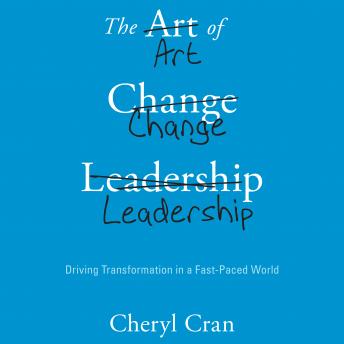 Duration:
6 hours 32 minutes
Summary:
The Art of Change Leadership represents a major milestone in the study of change leadership. An approachable yet thorough guide for leaders and team members that illustrates how to increase speed and agility during times of intense technological innovation and fast change, this resource focuses on the ways in which you, as an individual, can harness your unique abilities to lead cultural change and personal leadership in a positive and proactive way. Through eleven comprehensive chapters, explore the need for increased human brain speed, how to improve your focus, the body/mind connection, agility within a team setting, improving productivity, communication with your team, and more.

- Explore research on change leadership vs. change management to improve business

- Leverage technology to improve productivity and adaptability to rapid change

- Evolutionary approaches to change leadership that include energy management and innovative mindset approaches

- Discover questionnaires, assessments and quizzes to assess your change leadership agilities

The Art of Change Leadership is a (r)evolutionary text that prepares you to increase your team's speed and agility, and to thrive in today's continually evolving business environment.
Genres: