The Artist
Unabridged Audiobook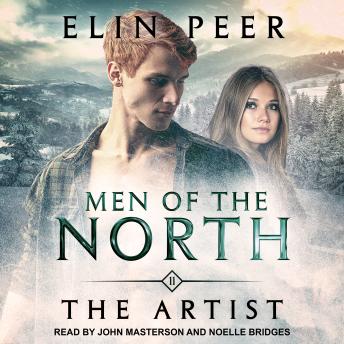 Duration:
8 hours 57 minutes
Summary:
My father Magni always despised the Motherlands, and I'm no fan either, but I still go to the yearly summer gatherings that started when I was sixteen. The Northlands, Motherlands, and Old Europe each sends five future leaders. The Europeans are arrogant, the Motlanders are naïve, and neither of the groups seem to understand or accept that we Northlanders are born to lead.

This year, we postponed the gathering four months, and since we're hosting here in the Northlands, our guests were going to discover our beautiful winters. It would have been fine, if not for the un-expected snowstorm and the Europeans leaving one of their women behind. Now, we Nmen are gearing up to find Belle. I'm furious and ready to show the two delegations why they should stick to calculus and meditation and leave us real men to run the world.

I've watched Belle grow up over these past ten years. She is as pure and sweet as her art, and even though I can never have her, the thought of her alone and scared in the woods makes me want to kill someone.

I'm going to save her life, even if it costs me my own!

Contains mature themes.
Genres: