Assault by Fire
Unabridged Audiobook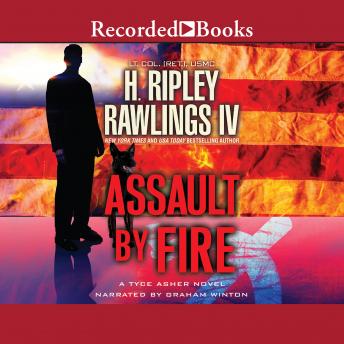 Duration:
10 hours 11 minutes
Summary:
In the rip-roaring tradition of Red Dawn and The Dirty Dozen, this action-packed thriller from Lt. Col. Hunter Ripley "Rip" Rawlings IV takes all-American patriotism to an explosive new level...

ASSAULT BY SEA
U.S. Marine Tyce Asher knew his fighting days were over when he lost his leg in Iraq. He thought he'd never see action again—certainly not on American soil—until the Russians attacked us by sea...

ASSAULT BY LAND
With so many troops stationed in the Middle East, the U.S. government is counting on Tyce and other reserve fighters to step up and defend their country—when Russian boots hit the ground...

ASSAULT BY FIRE
This is much more than a surprise attack. It is a full-fledged invasion orchestrated by a military mastermind hellbent on destruction. As the Russians move inland, killing and maiming, Tyce has to enlist every patriot he can find—seasoned vets, armchair warriors, backwoods buckshooters, even mountain moonshiners—to unleash their 2nd Amendment rights...on America's #1 enemy.
Genres: