At All Costs: How a Crippled Ship and Two American Merchant Marines Turned the Tide of World War II
Unabridged Audiobook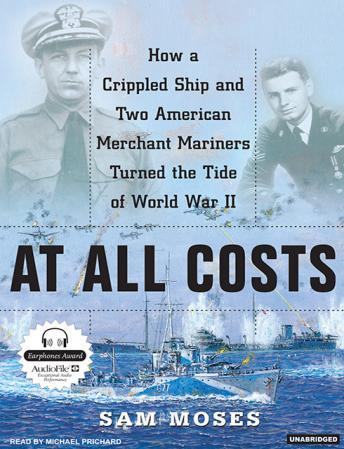 Duration:
11 hours 30 minutes
Summary:
In this astonishing untold account of heroism and history, two American Merchant Mariners board a burning and sinking ship in the Mediterranean and change the course of World War II.

In 1942, the small Mediterranean island of Malta was the most heavily bombed place on earth. Its submarine and air attacks on Axis supply convoys were all that kept Rommel from marching across North Africa to take the oil in Iran and Iraq for Hitler. But Malta was out of fuel, down to its final days. Operation Pedestal was Malta's last hope, a giant convoy with more that 50 warships escorting thirteen freighters and one life-or-death tanker, the SS Ohio, carrying 103,000 barrels of oil from Texas. It was bombed, torpedoed, and abandoned. Two American Merchant Mariners, Frederick Larsen and Francis Dales-their own freighters sunk in towering flames along with eight others-boarded the Ohio, repaired the guns, and fought the Axis dive-bombers for two days as the sinking tanker was towed by destroyers. Malta was saved, Rommel was turned back, and the Allies started to turn the tide of war.

At All Costs is a gripping story reported in grand historic fashion. It is a tale of unimaginable personal courage and indomitable determination.
Genres: