At Any Cost
Unabridged Audiobook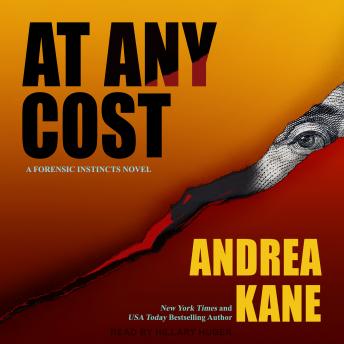 Duration:
10 hours 47 minutes
Summary:
Aimee Bregman had the perfect life. She had an enviable job as head
of marketing for an up-and-coming CBD-infused beer that was taking the tri-state area by storm. She had cultivated a massive social media following that showcased the beer at college campus parties and alumni events. She had an attentive, steady boyfriend and friends who believed in her. Everything was going right.

But when her longtime mentor, Rita, sets up a business meeting with an important influencer, her life crashes all around her. The casual meeting over drinks suddenly devolves into a shouting match between all parties, and any chance of a new business relationship is over before it begins. Hours later, when the NYPD shows up at Aimee's apartment, questioning her about Rita's abrupt disappearance-foul play suspected-Aimee realizes she's in way over her head. Fearing that Rita has been murdered, and that she may be next, Aimee hires Forensic Instincts to keep her safe and figure out what's really going on.

But neither Aimee nor Forensic Instincts realize how ruthless their adversaries are. As dangerous and powerful people are threatened with exposure, anyone is fair game for elimination. And when multiple victims die at the hands of a sociopathic serial killer, it gets harder and harder to tell where the battle lines are drawn . . . and who might die next.
Genres: