At Risk: Rogues Shifter Series Book 9
A free trial credit cannot be used on this title.
Unabridged Audiobook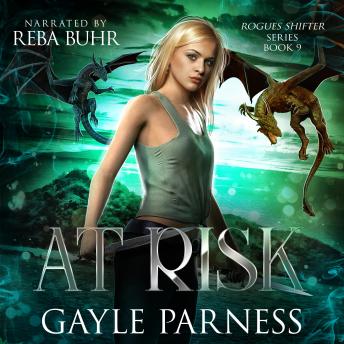 Duration:
10 hours 1 minutes
Summary:
The Archdemon's Deal: The Realm of Faerie will have one thousand years of peace. The Price: Hand over Charlie Cuvier, the magically powerful young male prophesied to defeat her.

Charlie: She wants my blood, but I know she'll attack the fae even if I surrender willingly. This is my last chance to call together my allies, to turn them into an army that can defend my home realm. If only I didn't have to travel to the archdemon's territory to do it.

Jackie:Our son will not be sacrificed in a bargain no sane person would trust. With half our allies turning against us, my mate and our team will protect our friends, our homes and the innocent victims of a supernatural war. We've worked too hard to surrender. Now it's time to show our enemies what it means to be a rogue.

Garrett: Our Rogues Team has more combined power than any demonic army. Shifters, vampires, fae, werewolves, demons, spirits, unseelie. As long as we stick together, we will win.

But a determined archdemon can dissolve even the strongest glue.
Genres: