Attention Management Bundle, 2 IN 1 Bundle: Control Your Attention and Attention Factory
Unabridged Audiobook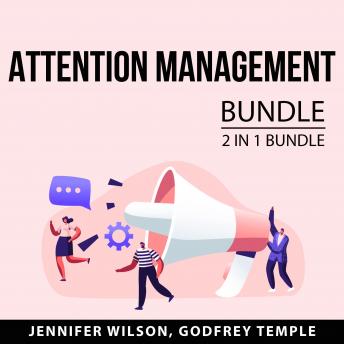 Duration:
0 hours 35 minutes
Summary:
Attention Management Bundle, 2 IN 1 Bundle: Control Your Attention and Attention Factory

There are plenty of things in life that probably affect the way you make decisions and different things that can grab your interest every now and then. However, the truth is, not everything in life really deserves your attention. There are instances when you simply need to let go of some things and divert your attention to those that are more important and urgent, those that really matter. Procrastination is one problem that can develop due to lack of attention and it can be the death of any business and this is doubly true for your online business. Working for yourself requires a form of self-discipline to get the work done as well as strong time management skills. If your previous work history has involved working for someone else then you may not totally grasp this concept as yet, but read on as we learn about the perils of procrastination.

This bundle will teach you how to control your focus on attention, especially for your business. You will learn useful tips on how to overcome distractions and prevent procrastinating. You will learn productivity techniques that will be really useful for your business so you can accomplish a lot of tasks in less time. Time is money in the business world so this skill is crucial. You will also learn about discipline so you can focus and pay attention to things that truly matter. You will learn how to determine which things deserve your attention and which ones you need to forget.

This 2 in 1 bundle will include the following audiobooks:

1. Control Your Attention: The Complete Guide on the Power of Focus For Your Business, Learn How Focus Can Help You Grow Your Business and Achieve Massive Success

2.Attention Factory: The Essential Guide on How to Determine What Deserves Your Attention, Learn How to Determine Priorities and Focus on the Right in Your Life

Get this Attention Management 2 in 1 Bundle today!
Genres: