Auberon: An Expanse Novella
Unabridged Audiobook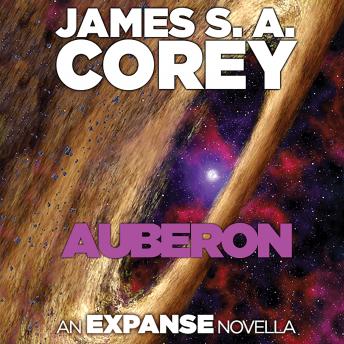 Duration:
2 hours 25 minutes
Summary:
A novella set in the universe of James S. A. Corey's NYT-bestselling Expanse series, Auberon explores a new and alien world and the age-old dangers that humanity has carried with it to the stars. Now a Prime Original series. Hugo Award Winner for Best Series Auberon is one of the first and most important colony worlds in humanity's reach, and the new conquering faction has come to claim it. Governor Rittenaur has come to bring civilization and order to the far outpost and guarantee the wealth and power of the Empire. But Auberon already has its own history, a complex culture, and a criminal kingpin named Erich with very different plans. In a world of deceit, violence, and corruption, the greatest danger Rittenaur faces is love. The Expanse
Leviathan Wakes
Caliban's War
Abaddon's Gate
Cibola Burn
Nemesis Games
Babylon's Ashes
Persepolis Rising
Tiamat's Wrath
​Leviathan Falls

Memory's Legion

The Expanse Short Fiction
Drive
The Butcher of Anderson Station
Gods of Risk
The Churn
The Vital Abyss
Strange Dogs
Auberon
The Sins of Our Fathers
Genres:
1 of 1 people found this review helpful.