Babes, Booze & Biceps
Unabridged Audiobook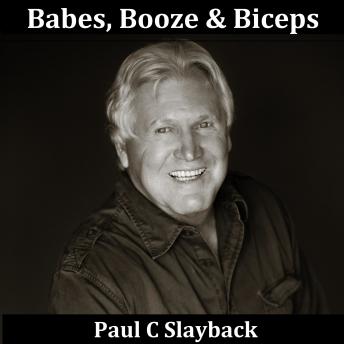 Duration:
9 hours 23 minutes
Summary:
An impressive follow-up to Slayback's (Boys, Bumps & Blood, 2013) debut memoir.

The author picks up right where his first autobiography left off, in the fall of 1952. At the age of 14, he was shuttled from Duluth, Minnesota, to Lansing, Michigan, while his father headed to Florida. Such trips had been part of their regular routine ever since the author's mother died; this time, he was left in the care of his married older sister, Lorna. Yet as heartbreaking as it was for the author to hear his father abruptly tell him to "learn to be happy on your own," it hardly sets the tone for the remainder of the memoir. Instead, the author was resilient, throwing himself into a quest for happiness and contentment; he immersed himself in archery, bodybuilding and bow-hunting, among other things. His diligence with schoolwork eventually allowed him to go to college. There, he enjoyed , for a short time, pole vaulting, spent productive time on a horse ranch and met a steady procession of women. This improved effort is sure to delight readers of heartfelt, folksy autobiographies. Slayback writes with sincerity, imparting vignettes from his life with urgency, as if committing them to paper might relieve the pain or sorrow he encountered in his early youth. His love of Michigan particularly shines through ("Fall in Michigan is football season....In every city, town, or village, it's in the air, the fresh, brisk, warm, sunny air of day, coupled with the slight bite of cool air in the evening"). He just as clearly describes his time spent learning to rope calves in a rodeo as he does a spicy boat trip to Cuba. The memoir's cheeky title, though, belies the emotional, introspective landscape of the author's life. Overall, Slayback relates his adventuresome life with gusto and reflection.

A delightful second memoir that's more engaging and contemplative than the first.
Genres: