Baby, It's Cold Out There: Aspen
Unabridged Audiobook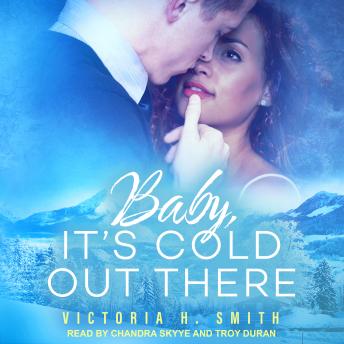 Duration:
2 hours 7 minutes
Summary:
Asa

I come to Aspen to get away. I need to get away. My ex Christine is a true pill and has no problem showing me her capabilities when she announces her engagement to another man at my brother's wedding. She lets me know exactly why she cheated on me once again and I just need something, anything to take this pain away. That's how this all starts with the girl I meet in Aspen, but she was never just a one off and now that I've had her . . .

How can I let her go?

Noni

My ex is a dick, an epic one and despite the urge to curl up with a tub of Häagen-Dazs and a chick flick, I give into my friend pushing this Aspen trip on me. I meet a guy there. I lose myself there, and though I don't know him, I need him. I need the feeling of him, but it goes beyond that. My heart longs for Asa far beyond the urges of my body, but it can't. We only have this short excursion together.

How can anything else beyond that work?

Contains mature themes.
Genres: