The Babylon Idol
Unabridged Audiobook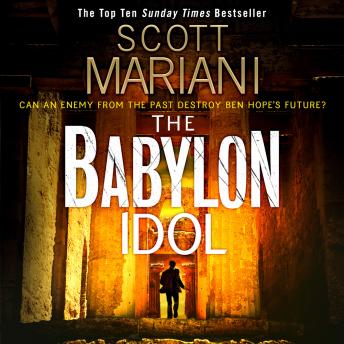 Duration:
12 hours 13 minutes
Summary:
FROM THE #1 BESTSELLING AUTHOR

'Deadly conspiracies, bone-crunching action and a tormented hero with a heart . . . packs a real punch' Andy McDermott



THE HUNT IS ON


When a sniper leaves Ben Hope's friend fighting for his life, the former SAS major declares war on the men responsible. But what begins as a straightforward revenge mission gets complicated when a mysterious letter reveals Ben to be the real target.


And his isn't the only name on a crazed killer's list.


Professor Anna Manzini has no idea she's in grave danger from a man she'd thought dead. She's on the cusp of a major discovery: the location of the lost Babylon idol, a golden statue of immeasurable value.


But when word of Anna's work reaches her enemies, it sets off a cat-and-mouse chase that will lead Ben and Anna halfway across Europe and into the heart of war-torn Syria.


To reach the precious idol first, Ben must keep one step ahead of a powerful maniac. If he fails, it won't just be Ben and Anna's lives in danger, but the world.



The Ben Hope series is a must-read for fans of Dan Brown, Lee Child and Mark Dawson. Join the millions of readers who get breathless with anticipation when the countdown to a new Ben Hope thriller begins…




Whilst the Ben Hope thrillers can be read in any order, this is the fifteenth book in the series.
Genres: