Barack Obama: 44th U.S. President
A free trial credit cannot be used on this title.
Unabridged Audiobook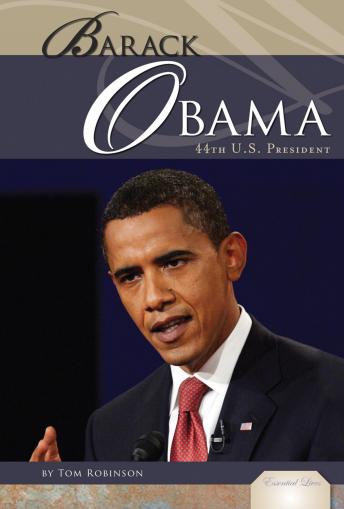 Duration:
1 hours 15 minutes
Summary:
This title examines the remarkable life of Barack Obama. Readers will learn about his childhood, education, community organizer work, and law career. Obama's entry into politics is discussed in detail, including his rise from state senator to the first African-American president of the United States. Obama's family life and societal contributions are also covered. Color photos and informative sidebars accompany easy-to-read, compelling text. Features include a timeline, facts, additional resources, web sites, a glossary, a bibliography, and an index. Essential Lives is a series in Essential Library, an imprint of ABDO Publishing Company. Grades 6-9.
Genres: